Horror and Sci-Fi Film Festivals around the world
Hey guys! Roosevelt here.
Film festivals seem to take on more importance each year as filmmakers use these events as high-profile premieres of their latest works. Some, like Sundance, are known for launching the careers of new directors. Others stir up excitement for new work from established filmmakers. This is my attempt to make a complete and current list of all the horror and science fiction film festivals in the world. This is a comprehensive guide for Horror/SciFi Film Festivals and Conventions. Please help me keep this list updated! If you have info, please send it here:

Contast us

:
http://www.moviescreams.com/contact_us.html
We've included only festivals who accept submissions from filmmakers. There are many festivals showing already-released films. Such festivals are not listed here.
A Night of Horror
http://www.anightofhorror.com/
Sydney, Australia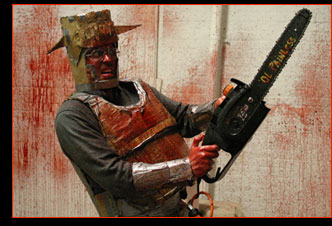 Another Hole in the Head
Atlanta HorrorFest: Buried Alive
Horror Film Festival
http://www.buriedalivefilmfest.com
Atlanta, GA, USA
Atlanta Horror Film Fest
http://atlantahorrorfest.com/
Atlanta, GA, USA
Big Bear Horror Film Festival
http://bigbearhorrorfilmfest.com/
Big Bear, CA, USA
B-Movie Fest
http://www.bmoviefest.com/
Syracuse, New York, USA
Bram Stoker International Film Festival
http://bramstokerfilmfestival.com/
Whitby, England

Brussels International Festival
of Fantasy Film
http://www.bifff.org/
Brussels, Belgium
Buffalo Screams Horror Film Festival
www.buffaloscreams.com
Buffalo, NY
Carnage Film Festival
http://www.carnagefilmfestival.com/
Wilmington, North Carolina, USA
Chicago Horror Film Festival
http://www.chicagohorrorfest.com/
Chicago, IL, USA
Cincinnati Horror Film Festival
http://cincinnati.horrorsociety.com/
Cincinnati, Ohio, USA
Coney Island Film Festival
http://www.coneyislandfilmfestival.com
USA
Cryptshow Festival
http://www.cryptshow.com/
Barcelona, Spain
Dark Carnival Film Festival
http://www.DarkCarnivalFilmFest.com
Bloomington, IN, USA
Dead by Dawn
http://www.deadbydawn.co.uk/
United Kingdom
Donostia - San Sebastian Horror and Fantasy Film Festival
http://www.donostiakultura.com/terror/
San Sebastian, Spain
Dragon*Con Independent Short Film Festival
http://www.dragoncon.net
Atlanta, GA, USA
Eerie Horror Film Festival
http://www.eeriehorrorfest.com/
Erie, PA, USA
Etheria Film Festival

http://www.etheriafilmfestival.com/
Fantastic Fest
Fantasia International Film Festival
http://www.fantasiafestival.com/
Montreal, Canada
Fantaspoa Film Festival
http://www.fantaspoa.com/
Porto Alegre, Brazil
Fargo Fantastic Film Festival
http://www.valleycon.com/filmfest.html
Fargo, ND, USA
Festival of Fantastic Films
www.fantastic-films.com/festival
Sackville St., Manchester
Freak Show Horror Film Festival
http://www.freakshowfilmfest.com/
Orlando, FL, USA
Frightfest
http://www.frightfest.co.uk/
London, England
Fright Night Film Fest
http://www.frightnightfilmfest.com/
Louisville, Kentucky, USA
Grimm Up North International Horror Festival
http://www.grimmfest.com/
Manchester, UK
The Halloween Monster Movie Challenge
http://www.halloweenmonstermoviechallenge.co.uk
Birmingham, UK
Haunted Newport Horror Film Festival
http://www.hauntednewport.net/horrorfilmfest.htm
Newport, RI, USA
(may no longer be active)
Hollywood Horror Film Festival
http://hollywoodawards.com/horror.html
Hollywood, CA, USA
Horrific Film Fest
http://www.horrificfilmfest.com
San Antonio, Texas, USA
HorrorFind Weekend Horror Film Festival
http://www.horrorfindweekend.com/filmfest.html
Owings Mills, MD
Horror Society's Film Festival
http://www.horrorsociety.com/
Chicago, Illinois, USA
(they have a different theme every three months)
HorrorQuest
Film Festival
http://www.thehorrorquest.com
Atlanta, GA, USA
H.P. Lovecraft Film Festival
http://www.hplfilmfestival.com/
Austin, TX and Portland, OR, USA
(films about "Cosmic Horror,
Weird Tales, and/or the works of
H.P. Lovecraft (or other weird fiction author)".)
Indy Horror Film Festival
http://www.indyhorrorfilmfest.com/
Chicago, IL, USA
International Horror & Sci Fi Film Festival
http://www.horrorscifi.com/
Tempe, AZ, USA
It Came From Lake Michigan Film Festival
http://www.itcamefromlakemichigan.com/
Milwaukee, Wisconsin, USA
(may no longer be active)
Killer Film Fest
http://www.killerfilmfest.com/
New England, USA
Late Night Horror Film Festival
http://www.latenighthorrorfilmfest.weebly.com
Macabro: Festival de Horror en Cine y Video
http://www.myspace.com/festivalmacabro
Mexico City, Mexico
Madison Horror Film Festival
http://www.madisonhorror.com/
Madison, Wisconsin, USA
Maelstrom International Fantastic Film Festival
http://mifff.org/
Seattle, Washington USA
Mile High Horror Film Festival
http://milehighhorrorfestival.com/
Denver, Colorado USA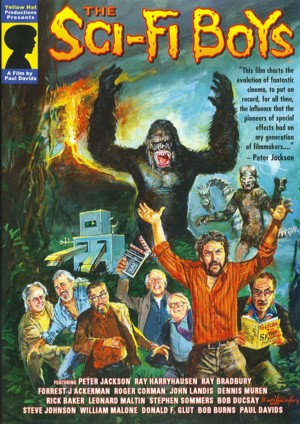 Morbido: Festival Internacional
de Cine Fantastico y de Terror
http://www.morbidofest.com/
Mexico
MOTELx - Lisbon International
Horror Film Festival
http://www.motelx.org/
Lisbon, Portugal
Neuchâtel International Fantastic Film Festival
http://www.nifff.ch/
Neuchâtel, Switzerland
Nevermore Horror & Gothic Film Festival
http://festivals.carolinatheatre.org/nevermore/
Durham, NC, USA
New Orleans Horror Film Festival
New Orleans, Louisiana
http://www.neworleanshorrorfilmfestival.com
New York City Horror Film Festival
http://www.nychorrorfest.com/
New York City, NY, USA
Paranoia Horror Film Festival
http://www.paranoiafest.com/
Long Beach, California, USA
Phoenix FearCON IV - Horror Film Festival and Convention
http://www.phoenixfearcon.com
Phoenix, AZ, USA
Puchon International Fantastic Film Festival
http://www.pifan.com/
Bucheon City, Korea
Rhode Island International Horror Film Festival
http://www.film-festival.org/enterafilm_horror.php
Newport, RI, USA
Sacramento Horror Film Festival
http://www.sachorrorfilmfest.com/
Sacramento, CA, USA
Sci-Fi-London
http://www.sci-fi-london.com/
London, England
Screamfest
http://www.screamfestla.com/
Los Angeles, California, USA
Shockerfest
http://www.shockerfest.com/
Modesto, California, USA
Shockfest
http://www.shockfilmfest.com/
Hollywood, California, USA
Shriekfest
http://www.shriekfest.com/
Los Angeles, California, USA
South African HorrorFest
http://www.horrorfest.info/
Cape Town, South Africa
Spooky Movie - The Washington, D.C. International Horror Film Festival
http://www.thespookymovie.com/
Washington, D.C., USA
Telluride Horror Show
http://www.telluridehorrorshow.com
Texas Frightmare Weekend
http://www.texasfrightmareweekend.com/weirdpress
Viscera Film Festival
http://www.viscerafilmfestival.com